Biography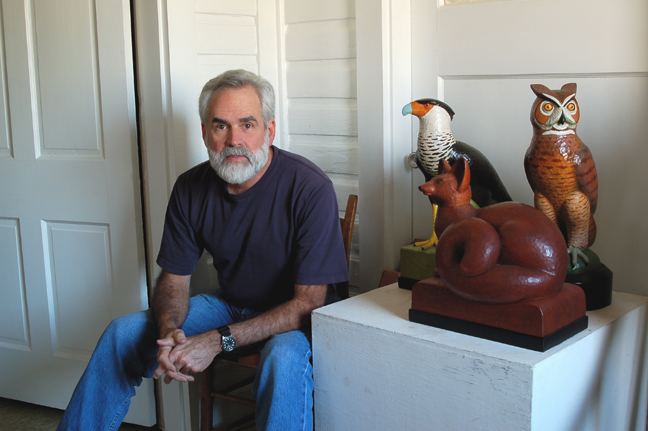 Photo: copyright Oxo Whitney, 2011
Born in the southeast Texas town of Beaumont in 1950, David Everett displayed an interest in the visual arts and the natural world from his earliest years. Along with his brother he was drawn to the forests, swamps, bayous, bays and marsh covered plains that lead this part of the state down to its coastline on the Gulf of Mexico. It was from this vantage point that he began a life-long process of restating his observations into a visual art that explores an allegorical interplay of both human and animal forms celebrating the natural history of a personal world.

Everett completed his MFA in sculpture at the University of Texas in Austin in 1975 and began his career as a sculptor. He continues to live and work in Austin, Texas.






You can email  David Everett at david@davideverett.com or call the studio at 512-350-4466. Resumes and prices can be sent on request.


Studio

CLICK ON IMAGES TO ENLARGE